Course orientation letter
Welcome to our course, WELCOME: A Compassion Training!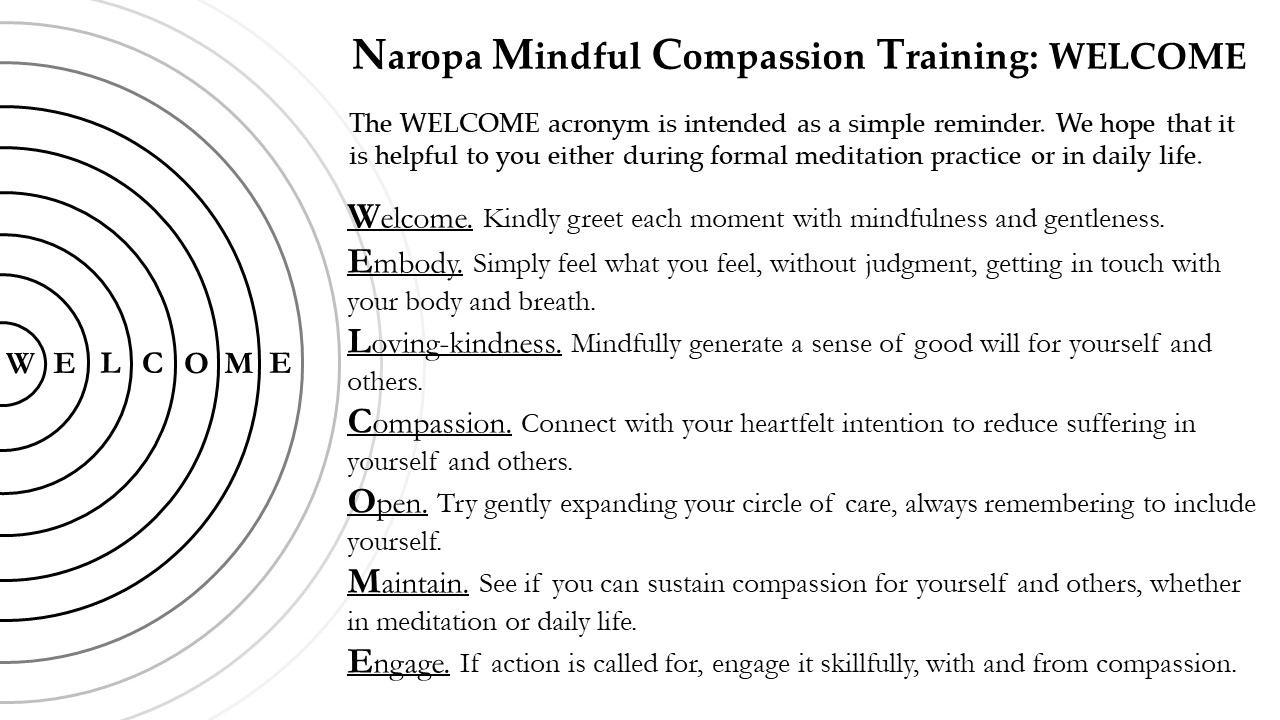 The course title, WELCOME, is an acronym that delineates the program's core training structure. Each week, we'll take one letter of WELCOME in turn, as we train in compassion across three key modules:
An overview talk

A compassion science talk

A compassion practice
Throughout the course, we'll also explore the benefits of various compassion practices, practice applying compassion in daily life through weekly "fieldwork", and connect insights from the emerging science of compassion with our personal experience. It may be helpful to create a journal of your fieldwork reflections during this course.
Regarding practices taught throughout the course, we generally recommend practicing each at least three times throughout the week, as well as training in our suggested sequence of practices. Science has shown that regular practice makes a tremendous difference. We'll begin with welcoming practice in Week 1, and then mindfulness practice in Week 2, before starting into a sequence of loving-kindness and compassion practices for the remainder of the course.
We invite you to remember the importance of balancing self-compassion with compassion for others throughout this course. This will help you cultivate a truly sustainable approach to compassion, one that will support your full expression of, and engagement with, compassion.
We wish you all the best on your journey, and are grateful for your role in helping to make our world a more compassionate place.
Warmly,
Judith, Jordan, and Charlotte