It's time to stop working harder, and start working mindfully. 
Burnout and overwhelm are on the rise, our workdays are getting longer, and more and more people are staying plugged in to work at all hours of the day. According to a survey conducted by LinkedIn, nearly half of workers today feel stress in their jobs, with 70% of them feeling it from their workload and work-life balance.

Why Mindfulness at Work?
By training us to pay attention moment-by-moment to where we are and what we're doing, mindfulness can help us choose how we will behave, nudging (or jolting) us out of autopilot mode. Adopting a simple mindfulness practice can literally transform how you work by:
Allowing you to keep an open, curious mind
Teaching you the skill of responding, rather than reacting
Helping you remember that your thoughts are not facts
Building healthy habits that cultivate creative potential.
Mindful's new course, Mindful at Work, is designed to help bring the benefits of mindfulness into your workday. By centering yourself in your work, you'll learn simple tools to begin to use mindfulness as a guide for improving leadership; fostering compassion, purpose, and self-care; and boosting creativity.
New to mindfulness? We've got you covered. The Mindful at Work course is made for anyone looking to integrate mindfulness into their work—whether experienced in mindfulness practice or not.
This course is led by five teachers experienced in both mindfulness and leadership in a corporate setting. Through their lessons, you will learn how mindfulness can support you at work, through easy and short practices that will help you cultivate creativity, build community, and engage in self-care—all without sacrificing significant time or eating into your already busy schedule.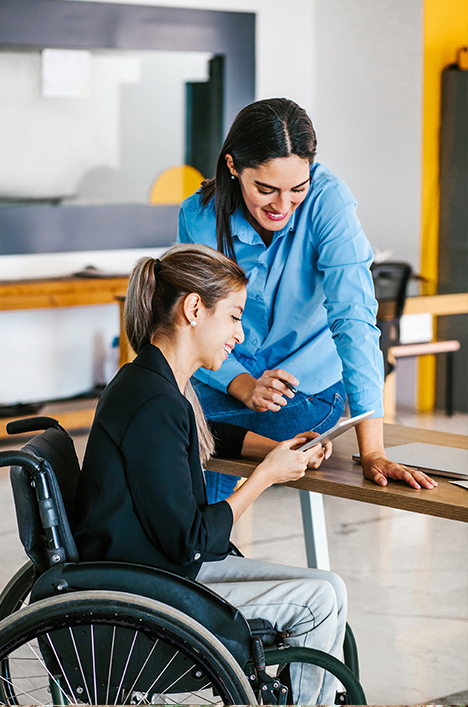 This course is for you if:
You are ready to actualize your true potential
You are interested in the science of mindfulness and creativity, and how it can work for you
You want to learn how to outsmart your inner critic
You want to show up at work as your best self and build a positive community in your workplace, as a leader or as an employee
Ready to learn the mindfulness skills necessary to change your relationship to work for the better? Enroll below to get started!