Try your free meditation!
Take a moment for a loving-kindness meditation with Amy Spies. This practice is intended to prepare you for mindful journaling and concludes with some mindful writing prompts. Try out this free sample from the course!
Take a break from your day-to-day stresses, cozy up with a blanket, and pour a warm cup of tea to embark upon this soothing exploration of mindful journaling. Your guide is mindfulness teacher, workshop leader, screenwriter, and producer Amy Spies.
Meditating before writing can often soften self-criticism, bringing out our authentic, creative voice. This course offers an invitation to explore loving-kindness and gratitude meditations and the role these practices can play in mindful journaling and writing.
Open your mind to the joys of mindful journaling as Amy guides you on this kind and relaxing journey. With soothing imagery, inspirational readings, and guided meditations, this course will help you slow down, relax, reflect, and be kinder to yourself.
This online class is for you if:
You're interested in mindful writing and journaling
You are looking for a gentle and soothing teacher
You enjoy the calm, relaxing ASMR vibe of Bob Ross
You appreciate having someone read inspiring quotes to you
You're part of a writer's group or wish to share the experience with a friend
This self-paced online course includes:
Video sessions including readings, talks, and meditations with Amy Spies
Guided meditations you can download and take with you on the go
A digital workbook to accompany you through the course
Lifetime access to all course content
A live video session with course teacher Amy Spies
A FREE bonus registration link you can share with a friend!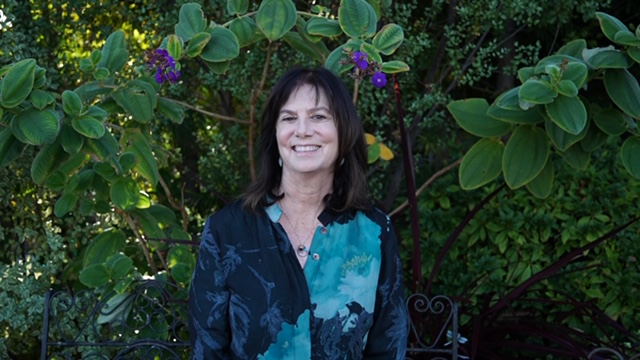 Amy Spies is a screenwriter and producer. She combines mindfulness with writing as a "natural blending" of practices to help unlock the inner voice. After first teaching a meditation group for writers at InsightLA meditation center, Spies developed a course in mindful writing, which she first taught at the University of California, Los Angeles, and currently leads at the University of Southern California. She regularly leads mindful writing sessions and workshops at medical centers, women's shelters, and for InsideOUT Writers: a nonprofit that teaches writing to incarcerated youth.