Sample a Free Session from this Course
Join Frank Ostaseski as he discusses how welcoming everything can help us when taking care of people as they near the end of their life.
Caring for people with serious or life-threatening illness can be an intense, intimate, and deep experience. 
In this special course, meditation teacher Frank Ostaseski leads us through teachings that will help us care for others with greater empathy, patience and joy. Organized around the development of three key elements: self-awareness, compassion, and skillful action, this course introduces the Five Precepts of Service: welcoming everything, the neuroscience of mindfulness, gifts of the wounded healer, compassion in service, and the growth of compassion.
Assisting a loved one as they near the end of their life can be a difficult time for caretakers but is also one of life's greatest honors. This course from Mindful and the Metta Institute offers curated teachings from Metta Institute's End of Life Practitioner Program. Led by Frank Ostaseski—meditation teacher and founder of the Metta Institute—the Being a Compassion Companion course provides healthcare clinicians and non-professional caregivers with unique approaches to mindful and compassionate end-of-life care.
In this course, you'll learn:
How to open, take risks, and forgive constantly
The skills necessary to accompany those facing serious illness
How to explore our deep capacity to embrace another's suffering as our own
This online course includes:
20+ video sessions, divided into five main topics:
The Five Invitations
The Neuroscience of Mindfulness
Your Own Woundedness
Compassion in Service
The Growth of Compassion
PLUS, get bonus audio lessons and practices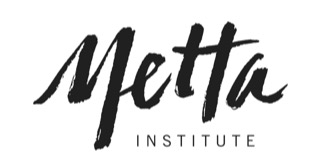 Inspired by the Buddhist tradition, Metta Institute was founded by Frank Ostaseski to provide innovative educational programs and professional trainings that foster mindful and compassionate end-of-life care. One of Metta's primary programs is the End-of-Life Practitioner Program, the foundation for this course. Metta Institute has established a national network of educators, advocates and guides for those facing life-threatening illness and the individuals and systems that serve them.